Monday, September 05, 2005
Something I unearth from the recesses of my computer- the Award Ceremony to signify the end of our Diploma education.
These were taken way back in November 2004 so yes my dear Mass Commers ... it has been a while. I still miss those days though.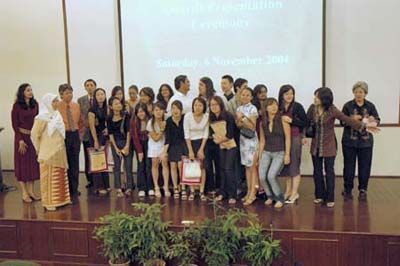 Totally unprepared, as usual.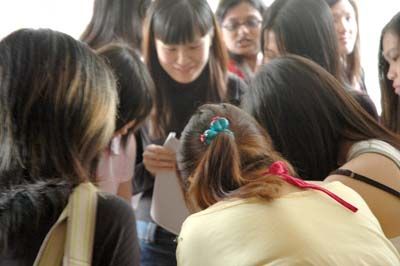 Like moths to a lightbulb; scrambling over the results' table.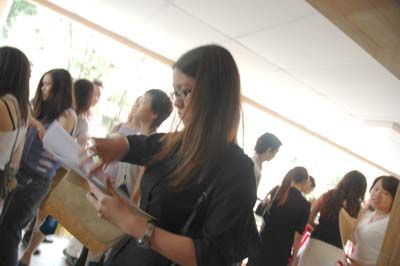 Yi Wen, I miss you sooooo much! Haven't seen you since last year. She was like the braniac among our little clique.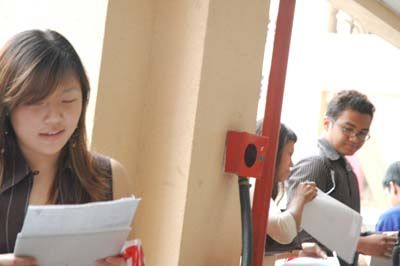 Malynder, mwahs mwahs MWAHS. Faster come back biatch.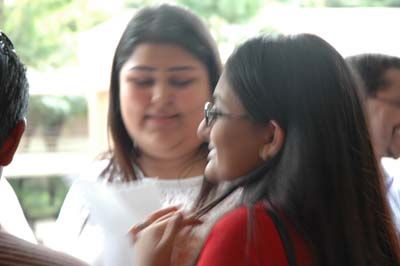 Meesh and Ashvin- back in the days, they were never seen without each other. Funniest people you'll ever know.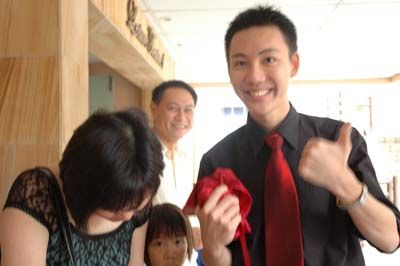 I can NEVER forget what happen after this photo. Matthew had beaten me as Best Journalism Student. After my dad took this photo, he looked at him and said,
"So. You're the guy who beat my daughter."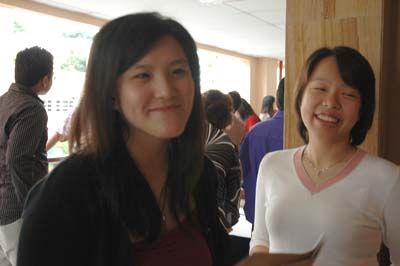 Krystle and I a year ago.
Good Lord Krys- we've both lost damn lots of weight man.
When people kept saying that I've lost so much weight, I didn't really know what they were talking about because I didn't feel like I looked any different. But seeing this photo ..... OMG, I
so
know now. *cringe cringe*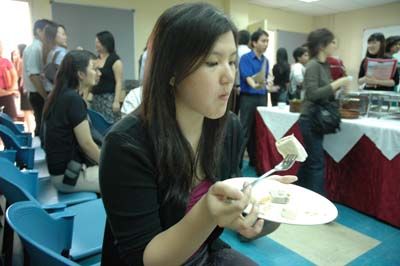 And how I got to be fat. Eating lah.
Those were the days, my friends. :)