Monday, August 22, 2005
Feels like the whole world was there lah. There were familiar faces all around but in the kaleidoscope of colours and blinding lights, you can never be too sure if its the right one.
But my verdict of the whole thing:
It was
fun
.
Yeah yaeh I know I'm probably the only person who thought it was, but I had a really nice time last Saturday! How much do I love Paul Harris of Dirty Vegas now? The man is superfreakinghot. "Days go by and still I think of you..." I went a little crazy when he sampled that ONE LINE. Just ONE LINE, and madness ensued. (Although at that time REVIVE was still quite empty so I was probably the only crazy person around, dancing wildly to it. The shame.)
Before:
While we were in PD, we possibly went to the Worst Mamak In The World. Service was mindnumbingly slow, there were flies everywhere, the drinks had ants in them, and the waiters ignored us. Adam looked like he was about to pop a vein in his head.
Being the little beach enthusiast that I was, nothing could piss me off that day as I had once again, fallen in love with the sea- despite it being polluted, dirty and had sand with little thorns in them. Forgiving, I am.
Reason why Regina and I were quite possibly dropped on the head when we were kids: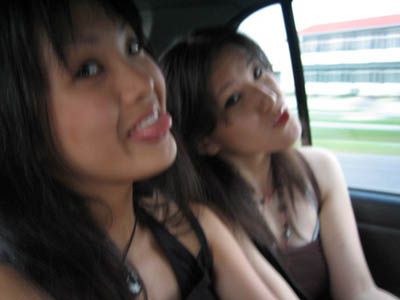 Synchronized stupid faces! (Unplanned wei.)
The wonders of make-up: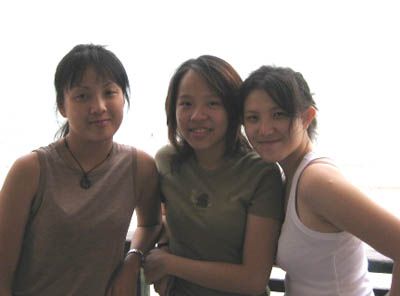 Before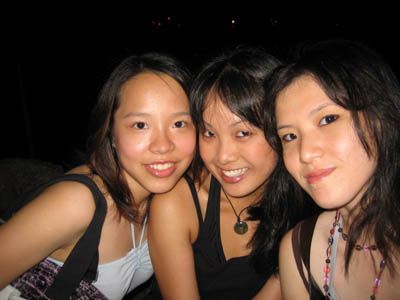 After! Woot woot, whistle. (Ahem)
How to embrace the love of free gifts: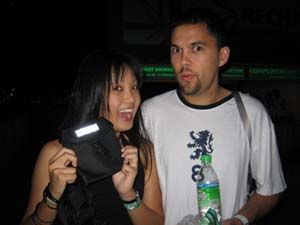 Show enthusiasm.
Why I love ferris wheels!! :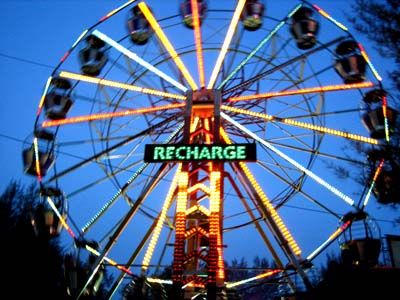 1) It comes in many pretty colors.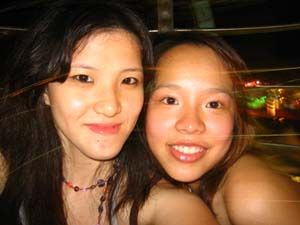 2) It's an "exotic" place to camwhore. No more bathrooms, bedrooms and the back of cars hah hah!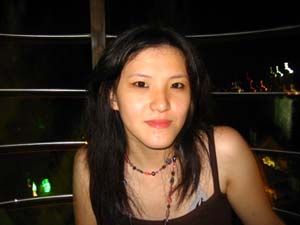 3) Just because!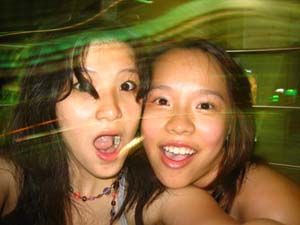 4) But occasionally, it can be kinda scary. We were freaking out 2 minutes into the whole ride.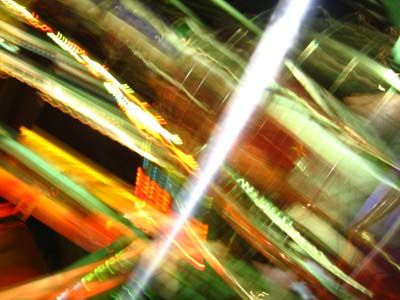 5) However, the view from above is gorgeous and the lights are bloody intoxicating.
Things I liked about R3velation: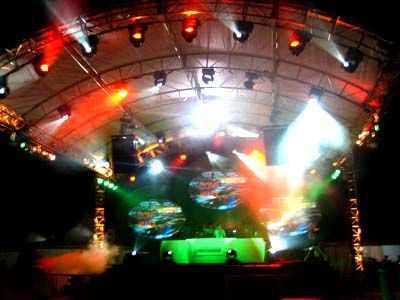 REVIVE! Sorry, I simply can't dance at RECHARGE. Have I mentioned that I love Dirty Vegas? Yeah I have.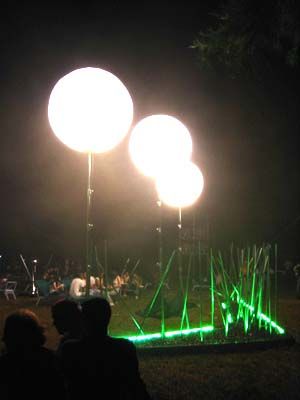 This ball-shaped lights. I was seriously facsinated with it. I hate all you people who managed to find empty lounge chairs! You lazy arses! Hmph :( :( I was dyyyyinng to lie down and be massaged.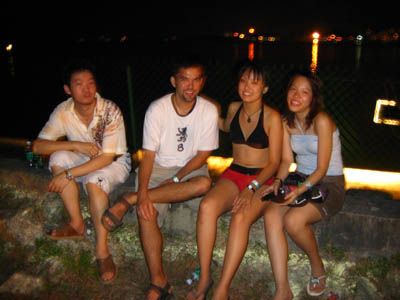 The view of the sea, and the marina behind. Couldn't get a decent picture of that though.

Free polaroid pictures. What a great souvenir.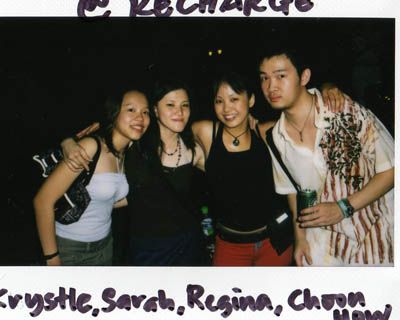 All in all, I say kudos to Pervert for having such a tight organization of the event. Seriously well done.
Until the next one then. :)