Saturday, February 05, 2005
Friday started out so badly. Even in the wee hours of the AM, it was already
so
bad. All the frustration because of what? Bloody Accounts. I cannot believe I am forced to take that subject. Was still struggling to finish and comprehend Chapter 10 before calling it quits at 4 AM, knowing that I would only get 2 hours of sleep since I'm scheduled to be awake at 6.30 AM. Alarm rang, and was shut off .. and I slept until 7.36 AM. And panicked like a sheep seperated from its herd because the exam was supposed to be 8 AM. So- skipped a shower, skipped breakfast, skipped wearing any normal clothes and came to college looking like a shipwreck.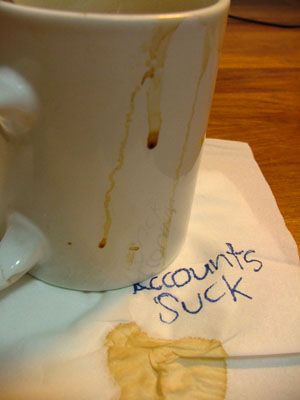 No doubt I was late (like 20 minutes) for the exam, but traffic was so bad that day that only half the class was there on time. The other half trailed in a few minutes after me, and meesh and Matty (poor things) was an hour late. UGH AND THE EXAM WAS THE MOST HORRIBLE THING I'VE SAT FOR! I'm traumatized- Add Maths was better. ADD MATHS! BETTER! Imagine.
Felt better later though, as had very fun day with Krystle and very effective session of retail therapy. Whee!
Anyway. Think I will skip writing and post some misc. pictures up.
Was always facsinated by the architecture at KLIA. I think they did a pretty good job; it's all very pleasing to the eye. Of course, I'm speaking from an amateur's point of view so .. can't really give any solid reasons for liking it. Most seasoned travelers hate airports, but for someone who doesn't travel much, it's all very interesting. Me and Matty, who were the least travelled in the group, were bust gawking at everything and got confused with the whole process of putting your passport in the cradle then scanning your thumb. Needless to say, we caused undue embarassment to the rest. Heh heh.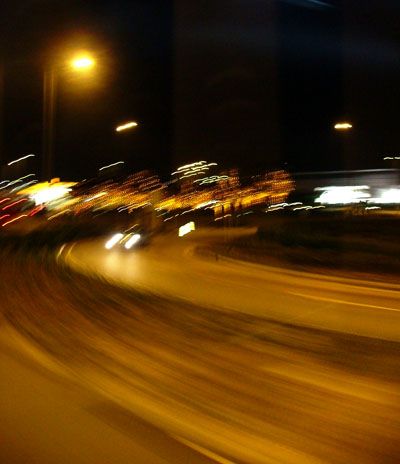 Taken from the bus, on the highway from the HK airport. Moving traffic, quite difficult to get a decent shot but I liked this picture for some reason.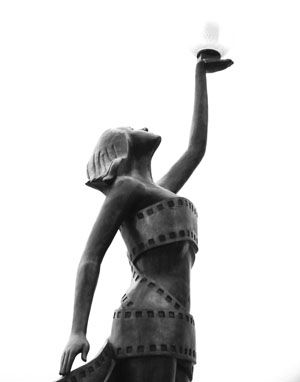 I'd like to caption this one,
Holding Out for a Hero
. *nudges Regina* Inside joke. I don't really know why she's holding an orb; perhaps it's some sort of lamp. If it was indeed a lamp- my god it's probably the most extravagant lamp I know. I looks like it belongs in an Olympic campaign.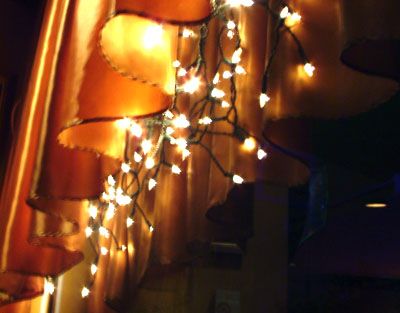 I got bored sitting in the hotel pub, drinking their yucky house beer. I never liked beer in the first place, I just took it cause it was complimentary. So I sipped like a quarter of it, and gave the rest to Regina. It was much more fun taking pictures of their fairy lights than drinking the damned beer. :D
I have a different perception of what's fun, admittedly. :S
Am tired even though its so early. Bumming is such a hard job.