Friday, February 25, 2005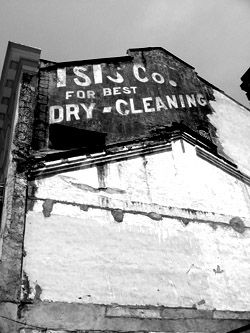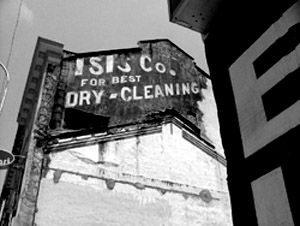 Old skool billboard on Jalan TAR, KL
It's ironic. February, despite being the shortest month in a year, always feels like the longest. I've done enough in this one month to last for March and April and OMG it isn't even over yet.
I feel it has to do with so many people leaving and coming back into my life. My own little saloon door, like in the Wild West. Swing, appearances. Swing, departures. With all the coming and going, my social circle dwindles and rises dramatically. Currently, friend count is quite low, and MSN becomes very popular all over again as that's the easiest way to talk to people who have swung their way out of my life (temporarily).
February also marks the end of my first semester in Degree. Ah sweetness, I am overjoyed for it to be over. NO MORE ACCOUNTING! NO MORE ISLAMIC CIVILIZATION! It has been 3 months of struggling and fighting off boredom with the two mentioned subjects, and I cannot wait to get rid of them,
quick
. I actually have to go to college on SATURDAY for EXTRA CLASSES on Islamic Civilization. That's just cruel and unusual punishment. But no matter, there are great plans made for a gastronomic chicken rice lunch at that famous place on Jalan Gasing later. MMMMMMMMMMgood.
Last week, my friend Mei and I went all over KL pretending to be tourists. We had our cameras slung across our shoulders and even brought along backpacks. We started off in Jalan TAR, in the
blazing
heat; walked around whilst talking and observing little oddities that struck us. It was a great way to pass time- just being a stranger in your own place. At the Maharajalela monorail, someone even offered us a map of KL because of our great performance as er,
jakuns
. I've always been the one to slow down a group with my tendency to whip out a camera at all times, so to have Mei also doing that (and supporting it) was really just a great change.
I got sunburned by the end of it all, but it was worrrrth it. Useless fact: I can't tan. Ever. I just burn, peel. Remain the same skin tone. It sucks. I WANT TO TAN!! :(
Tomorrow is Hawaiian Day at the college. Am contemplating taking digicam to take pictures of all the pretty Mass Commers all Maui-ed up.
END.
Endnotes: Tis a late announcement but WOAH, Jimmy Eat World's
Futures
album is very good. Download
23
and
Work
in particular.