Tuesday, August 10, 2004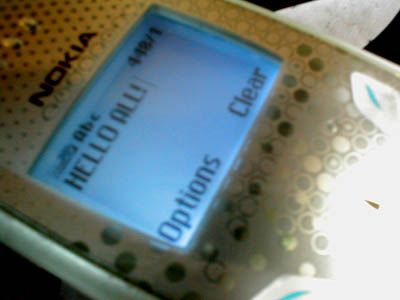 You know. I went up to Genting on Friday thinking that it would be just a fun work-related holiday with my friends, but I came back on Monday night realizing that it was a whole lot more than that. We laughed 3/4 of our time away, but the last quarter was spent awake in an ungodly hour in our hotel room, knocking sense around.
Long story, and unfit for blogging. Let me just say that it was one of those nights that changed the dynamics of our friendships completely.
So. Genting was definitely, something to remember for quite a while. I miss it, though Subang Jaya feels so warm and familiar, and my appetite isn't as large.
On the work related part, I now have a new found respect for salespeople, of any form or shape. It's NOT EASY doing what they do. Selling tickets to random people in hotel lobbies is not one of the simplest chores I've ever done. At first, you think, "I just sell tix, don't care la if people buy or not." But as you put more effort and time into what you do, you find out that you actually DO care how everything will work out even though you've got no attachment whatsoever to the company.
Our meals were sponsored so my friends and I became pigs overnight. Ugh. I don't know how many times I said, "Guys we MUST STOP eating right NOW!" while stuffing my face with the buffet breakfast/lunch. What a hypocritical thing to say! It seems like people are perpetually hungry way up there, and after all the rides and First World Plaza walks, eating is basically the only thing you
can
do.
I came back Monday night, missing Genting and procrastinating on studying for my exam next week. I better set a reminder to study before I waste my break away watching TV and sleeping.
My life's a bit .. weird right now. There are things going on which I wish fervently will be resolved easily and effortlessly, but Life's never kind, is she? So what should I do, should I sit back and let it play itself out on its own? It seems that's the only thing I can do at the moment.
And though it is weird and boggles me to no end, it's kinda pleasant as well.
How, Sarah asks rethorically.