Wednesday, July 28, 2004
I had such a wunnerful Tuesday! And I have pictures to prove it.
Well it was wunnerful because normally my Tuesdays are classes, home, sleep. But today there was some variation, therefore,
wunnerful
.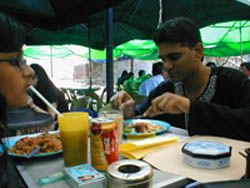 Most of my days start out at this mamak on campus. Well, technically this shot was taken during lunch but don't be so anal la! Hmph.
And these are the some of my breakfast kakis, and lunch. And some in between snacking buddies.
Meesh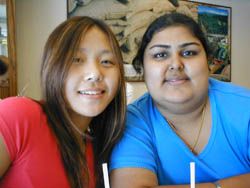 Lyn and Ash
Regina
and Matt
Regina again and Melissa.
(This is why Mass Comm is so cool. Girls, girls, girls. :p)
I didn't get to attack the rest of the group with my camera. SIGH! Must be more aggresive and papparazi-like. Oh but let's not forget Josh! (and me, blah look at eyebags)
It was his birthday today! Big 20.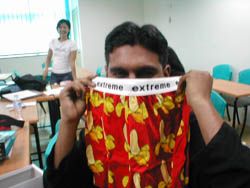 After class, we had to rush here for a meeting. I'm going up to Genting next week to work behind the scenes for a concert, woohoo. Free food, free accomodation, free holiday.
This was lunch, around 3pm-ish. We had cake again, *groan*. After which, me and Lyn went off to do some window shopping for a busy weekend (yay, social life) and my program's dinner and dance. I have no date, har har. Top from Zara, was nice but hated that it was so long and babydoll-ish.
(PIC REMOVED!! Bleks haha. Sorry looked at it and confirmed by Cris that its way too low cut to show. I'm shy la k!)
And, finally: dinner. Sushi King, twas good.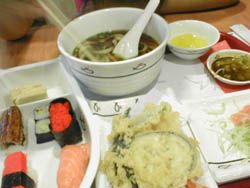 Thus ended my day. Will be back Friday for pics from another session at
KLue's Chillout Series
, Starbucks KL Plaza, 8 pm. Come!