Saturday, July 31, 2004
2:35 AM
I like photos. It means I don't have to write much.
And really, I did the math. There's more than 7000 words here.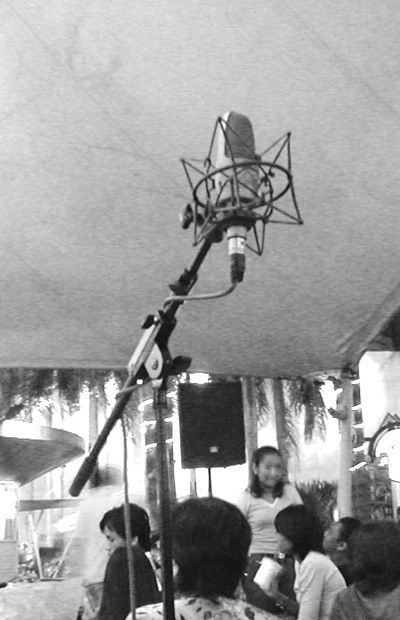 So, yes, my Friday night was spent listening to some damn good music over at KL Plaza's Starbucks. Was there to support my friend (read poetry) and my lecturer (sang songs). Shelley Leong and Sevencollar Tshirt were pretty great as well, esp Shelley Leong. My god, that woman has the most AMAZING songs. So, gonna get her album when I have some cash to my name.
Enough of words, on to some pics. Pics aren't so great. What to do, no flash and 1.3 megapixels geez! Good thing is my dad got himself a SLR today and therefore, I inherit his Nikon Finepix! WEE!
Ok, roll call:
Lyn & Josh
Krystle, Josh, and Meesh. Josh remarked that he looks like he's wearing heels. Well, it's not our fault that you're so blimming tall! (Which is loooovely; your height I mean <3)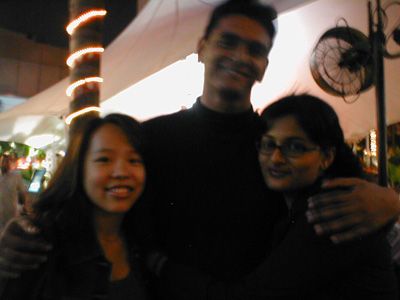 Meesh, myself and Nabila (read poetry!)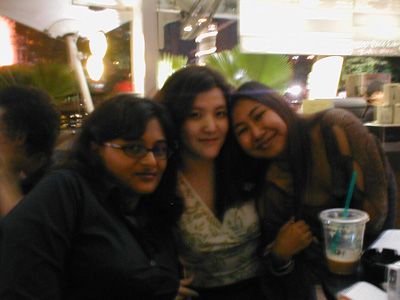 All in all, I have to say tonight's performances were really good. Maybe it's because of the weather: it just rained and everything was breezy and comfortably cool. Maybe it's because I was surrounded by good friends. Maybe it's because I had coffee instead of Raspbery Frappucino. One thing's for sure, the music was certainly good.
I could be a little bit more descriptive yeah, but I'm already doing that in class and I'm lazy to do it now.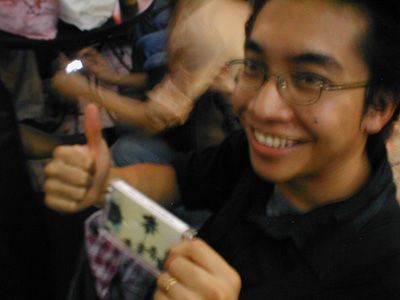 Azmyl and his baby- "The Photocopy Album". Full of folky goodness.
It was already 10pm when we all realized that we were dead hungry. So we left Starbucks and all its overpriced sandwiches for some good ol' hawker at Jalan Alor. God we were singing in the streets and everyone was looking. AAH but such fun! I love Friday nights in KL! The lights are beautiful. This reminded me of Times Square in NYC, which I SO WANT TO GO.
Dessert: gelato. This pic brings the word 'temptation' to mind. See no touch, touch no see.
Wanting but not having.
But I screwed temptation over and had a Carribean Mix.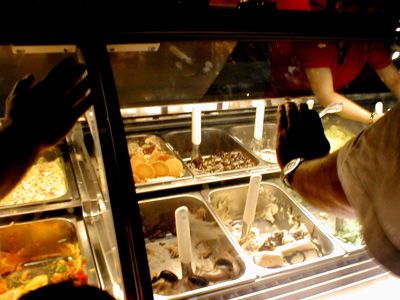 And,
A brave new world- it's all around. You're walking to fast- to be able to see it. Your wings are too small- to get of the ground. Truth is too close- for you to believe in.

Brave New World, Kings of Convenience
Such good stuff.
That's it.